TokenPocket wallet collection & mining
Note, please download and use the latest version of TP (Android 1.1.5, IOS 3.1.2 test flight download)
1. After setting, make sure there is HT in the wallet, search for "sovi.finance" in the "discovery" page to open it.
2. Bind the wallet and click "Claim" to receive the airdrop.
3. Go back to the wallet homepage, click on the "+" sign on the right, search for "hSOV2" and "SOVI" to add currency.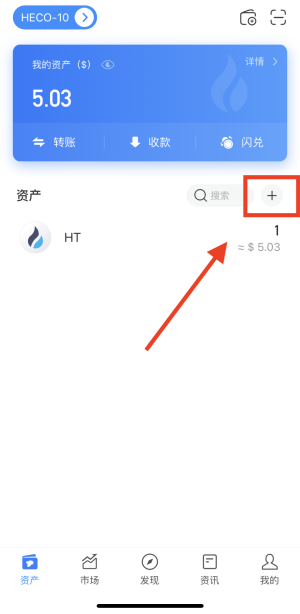 4. You can see the hSOV2 received by the airdrop.
5. Enter "sovi.finance"-select "staking", select hSOV2, and click "Select" to enter mining.
6. Click "Approve", then click the "+" sign on the right, enter the amount of hSOV2 and click "Comfirm" to start mining.